'Ready to Ship' Optics
Now Available!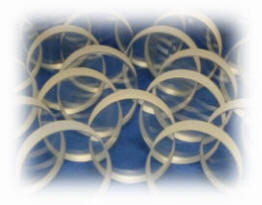 Coastline Optics now offers a variety of Plano-Plano and Plano-Concave substrates available for immediate delivery.
Made from Fused Silica, ULE, Zerodur®, Silicon, Sapphire, Silicon Carbide, and BK-7 substrates, these precision substrates can be used for a variety of projects. Each substrate is super-polished on side 1 to better than 1 Å rms and has a surface figure of 1/10 wave P-V or better.
Not finding what you need? In addition to our 'in-stock' substrates, we also have a variety of overruns available, including optics made from Silicon, Sapphire, & Silicon Carbide. Call us for more details.
Precision optics as simple as a phone call!

---
Silicon Carbide, Silicon, & Sapphire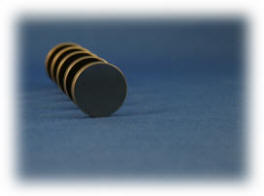 Looking for the more exotic materials? You've come to the right place! Our polishing process is capable of polishing each of these materials to sub-angstrom rms surface finishes. In addition, surface figures of 1/50th wave or better are also possible.
Whether you're looking for the lightweight and dimensional stability of Silicon Carbide, the high tensile strength and scratch resistant durability of Sapphire, or the semiconductor properties of Silicon, we can help. Years of experience working with these materials has let us create strong partnerships with some of the best material suppliers in the world. Combining the best materials along with our robust 'Super-Polishing' techniques results in the finest quality optics available today!



Need Your Optical Flat Measured?
We have the answer!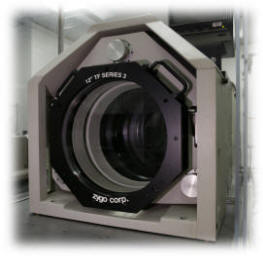 Let our metrology department measure and certify your optical test flat to keep it in compliance. Precision optical test flats require recertification every 2 years. Now, diameters up to 12 inches can be measured and certified to 1/10 Wave P-V or better. All certifications are fully traceable to NIST and are in full compliance with ISO9001.
Optical Flat in rough shape? After years of use, test flats typically show signs of deterioration such as scratches, pits, and worn areas. We can help! Let our polishing department rework your test flat back to near new condition.


---
Research & Development
Did you know that Coastline Optics is
continuously involved with R&D projects?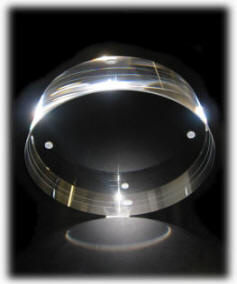 Ranging from the simplest project to the most difficult are common place here. Quite often, in fact, Coastline Optics undertakes projects that others won't even consider. Our quick response and fast turnaround times have brought several companies to our door.